My Collections
My current and previous collection of pinballs and Bingos including restoration and useful tips and information.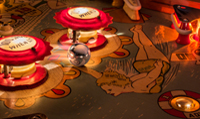 Tips and Information
Tips and information including downloads.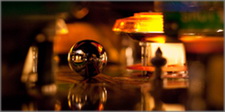 Links
Links to Forums, Podcasts, Parts, Information, Tournaments and Bingo Machines

Hi and welcome to my website, which is dedicated to pinball and bingo machines.

I have been collecting and restoring these machines for 6 years. Having grown up in the late 60's early 70's and spent most of my time and pocket money playing pinball in milk bars, fish and chip shops and snooker rooms in the northern suburbs of Wollongong, NSW, Australia. My favourite machine back then would have to be the 1963 Gottlieb Sweet Hearts.
I have documented restoration on the 5 electromechanical machines I have done so far. Also I have added tips and information on these machines as well as some video and other useful information.
I have also began exploring the Solid State and DMD era, having I have also began exploring the Solid State and DMD era, having owned a Williams BRIDE OF PINBOT, a 1990 Bally POOL SHARKS, a Williams BRAM STOKER'S DRACULA and a Pinball 2000 Bally REVENGE FROM MARS. Restorations carried out so far have been on a Bally BAZAAR, Gottlieb SWEET HEARTS, Gottlieb JUMPING JACK, Bally POOL SHARKS, Williams BRAM STOKER'S DRACULA, 1969 Williams MISS O, as well as a cleanup of a 1964 Williams OH BOY. My current restoration is a 1965 Bally BULLFIGHT. I also have in my collection a 1958 Bally CARNIVAL QUEEN bingo machine.

Enjoy and Please come back as I am constantly updating this site.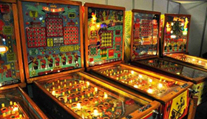 Bingo Machines
My Bally Carnival Queen and other Bingo Machine Info and Links plus an excellent Simulator.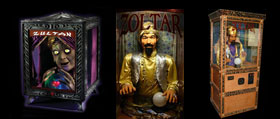 Other Interesting Stuff
Fortune Teller Machines, Electro-mechanical Pinball for Dummies and more.