PLAYFIELD PLASTICS USING WATER SLIDE DECALS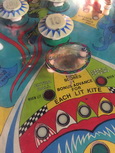 Replacing the centre kickout hole plastic on a Bally Hang Glider
Tools Required


Image Editing software (Photoshop)



Tool to cut the plastic (Scroll Saw)

Tool to sand the plastic (Sand Paper)
Materials Required

Clear Plastic (Polycarbonate or Acrylic)

CLEAR Inkjet Water Slide Decal Paper

Spray Can of Acrylic Primer and a Spray Can of White Knight Crystal Clear Acrylic.
SCAN YOUR IMAGE
First step is to scan the artwork at least 300 DPI through Photoshop and save the file as PSD
I use a flatbed scanner with the lid removed.

EDIT and PRINT IMAGE
The image is then edited in photoshop and printed on CLEAR WATER SLIDE DECAL PAPER.
More on Water Slide Decals can be found
HERE.

PLASTICS
The 3 types of plastic that can be used for reproducing plastics are Polycarbonate (Lexan), Acrylic (Plexiglass) and PET-G.
Polycarbonate is preferred as it tougher and easier to cut.

CUTTING THE PLASTICS
Cut the plastic to the required shape.
I used a Ryobi Scroll Saw .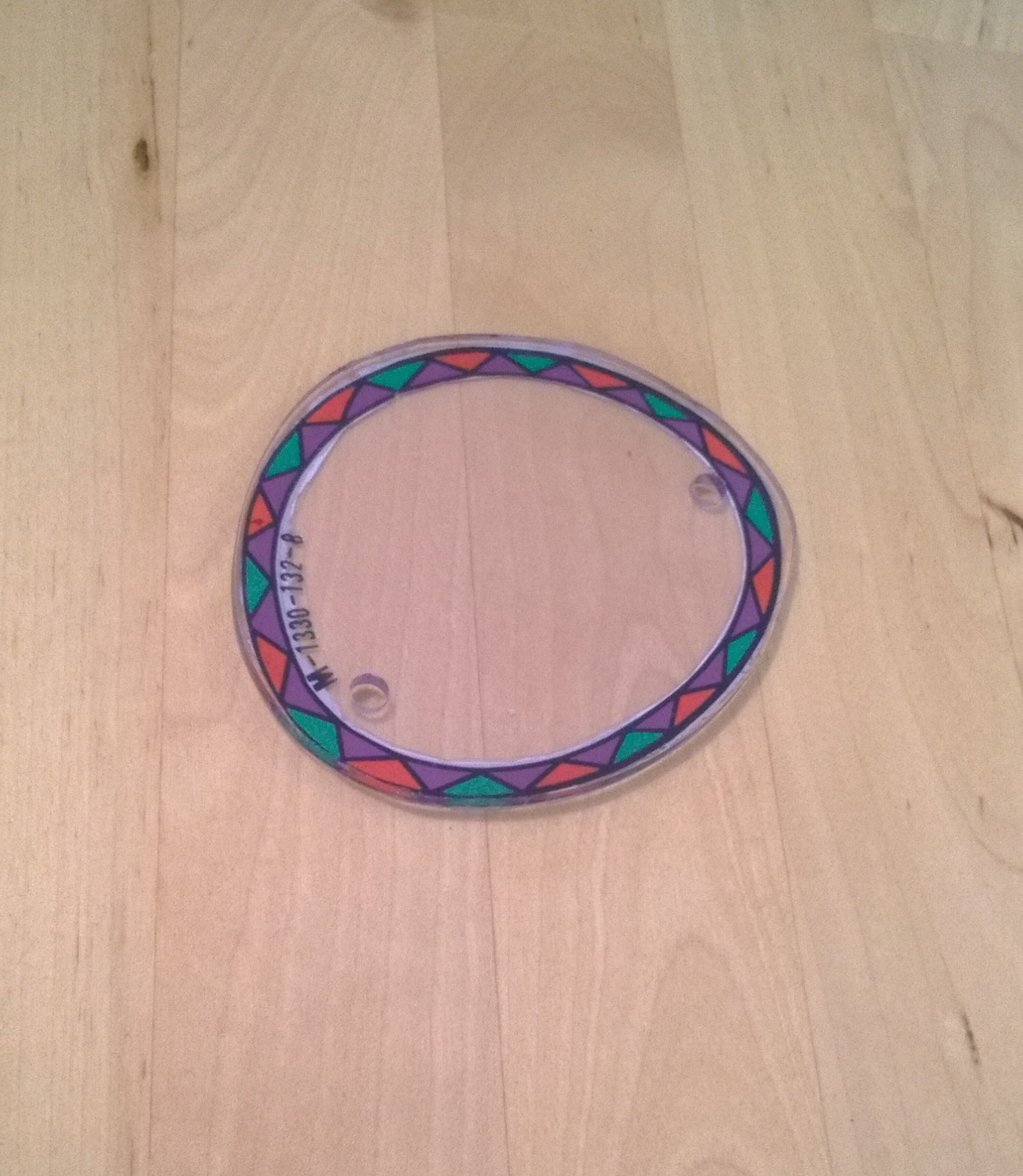 After the plastic has been cut to the correct size and shape, sand the edges of the plastic with sand paper.
Now apply the water slide decal to the underside of the plastic.
After the decal has completely dried you need to apply a backing on the decal for correct lighting effect, apply a thin coat of acrylic white primer or a white self adhesive sticker.